Micro differential pressure meters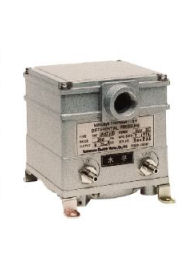 EMT series
High performance and highly reliable micro differential pressure transmitter

Atomatic measurement and control remotely fine pressure difference is increasing, in order to monitor and maintain collectively fine pressure difference in multiple facilities. For this need, The manosys was developed as a system product to make real automatic measurement and control of file pressure differences using computer control.

Many pressure ranges for measuring fine pressure-difference (a total of 28 ranges including a zero-center range)
Lots of proprietary accessories are available including a metal tip for connecting to a metal pipe.
The general purpose, corrosion proof, compact EMT6 and the EMTGP1 (exclusively for measuring negative pressure) are available, as well as the intrinsically safe explosion proof EMT1H.

Usages, use examples
Controlling air in tall buildings and semiconductor production lines
Control facilities for environmental preservation
Clean rooms
Monitoring in-room pressure in nuclear related facilities
Assessing the clogging of filters
Standard specifications
EMT1
・High accuracy and high reliability
・33 variation of pressure ranges
・High performance diaphragm and differential inductance method is applied in displacement sensor
・There are a lot of sales achievement product in advanced control field of differential pressre
EMT6
・Compact and lightweight
・Small hysteresis is realized by the silicone rubber diaphragm
・Zero adjustments can be done easily by turning zero adjuster at the upper part even after installed
EMTGP1
・Corrosion-prrof type of micro pressure transmitter only negative pressure measuremnt
・It is available for monitoring of static pressure (negative pressure) in exhaust gas duct filed with corrosive gas
EMT1H
・Intrinsically safe apparatus type of micro pressure transmitter
・Explosion-proof performance: i3aG4
EMTP5
・When EMP5 is used combination with Manosys transmitter, it can measure pressure, air volume and velocity
・Manosys receiver is equipped with built-in DC power supply for pressure transmitter of two wires method
・Two alarm outputs are configurable each action by suitable use
・Extraction of square root function (only the air volume and velocity measurement receiver)
EMRT1
・When EMRT1 is used combination with Manosys transmitter, it can air volume
・Manosys square root converter output the electrical signal been in proportion to air volume
HWS15
・HWS15 is used as DC power supply for two wires method of DC type pressure transmitter from 4 to 20 mA
* The product above is made by Yamamoto Electric Works Co., Ltd.